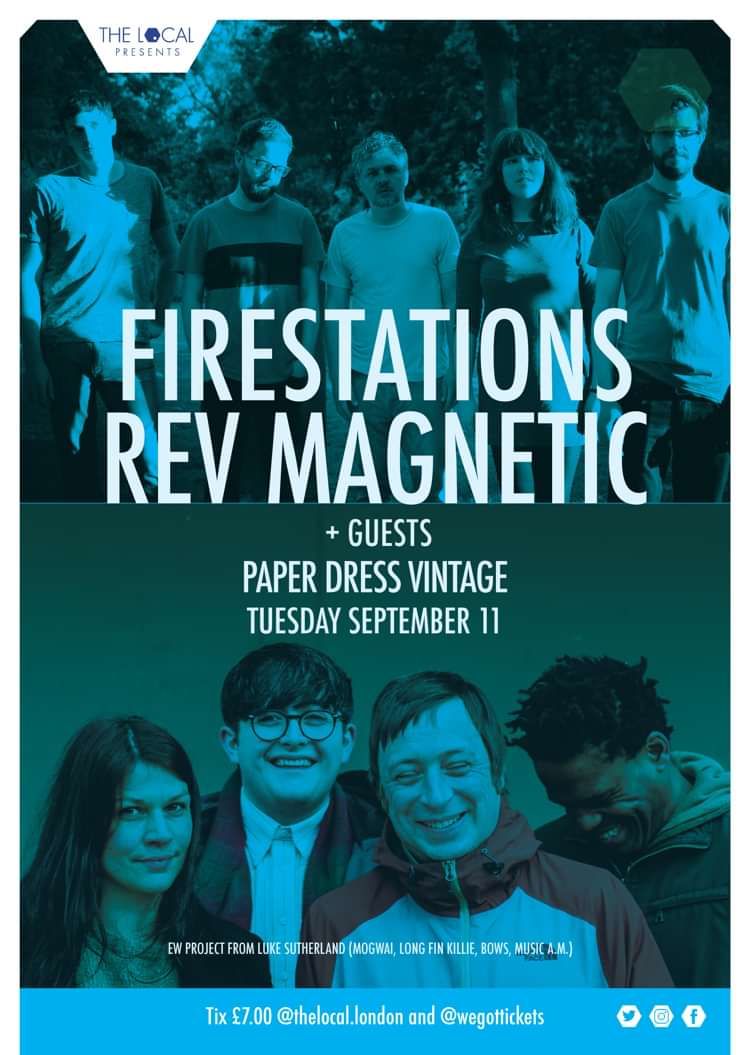 The Local London presents:
Firestations
Firestations + Rev Magnetic
£7
Entry Requirements: 18+
Very pleased and proud as punch to announce this amazing show!
Line Up
Firestations
Firestations is an alt-pop band. They write simple songs then paint over them with drones, vocal harmonies, electronica and unusual rhythms. Mike plays guitar and sings, Laura sings and plays synths and flugelhorn, Martin is on electric guitar, Giles is on bass and Tom is on drums.
Their second album The Year Dot is out on 6th April on Lost Map Records (home of Pictish Trail, Rozi Plain, Ed Dowie, Lazy Day and loads more) and they have two singles out now called Receiver and Build a Building (see above and below). They have had radio plays from Cerys Matthews, Gideon Coe, Steve Lamacq, Tom Robinson, Gary Crowley.
"With its clinking electronics and driving rhythms, there's a touch of retro-futurism about Receiver, like a child of the 1980's picturing what pop music would sound like in 2018". For The Rabbits
"A punchy slice of guitar-driven pop full of infectious melodies, hazy vocals and hypnotic synths". The Skinny
"Sunken, serene guitar pop". DIY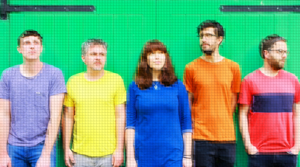 Rev Magnetic
While touring the world as guest multi-instrumentalist with Mogwai, Luke Sutherland (Long Fin Killie, Bows, Music A.M.) used the downtime to sketch a bunch of songs. Once he got home, he wrote a handful more and recorded them with the help of a few friends at his cottage on the edge of the Scottish Highlands. The result was an album's worth of material with references ranging from My Bloody Valentine to Teebs, Lemmy-era Hawkwind to ABBA, Vaughan Williams to Boulez
Keen to translate the radiant chaos of the recordings into a live setting, Luke put together Rev Magnetic, featuring Audrey Bizouerne (Gift Horse), Sam Leighton (Prides, St MARTiiNS) and Gregor Emond who played with Luke in a band called Hynd, way back before the birth of the internet. Combining elements of dream pop, shoegaze, R&B, and post rock, their first single, Like No Girl That Ever Was/Don't Let Joy Destroy You is the sound of summer at full surge.
https://revmagnetic.bandcamp.com https://www.facebook.com/revmagnetic/ https://twitter.com/revmagnetic https://www.instagram.com/revmagnetic/