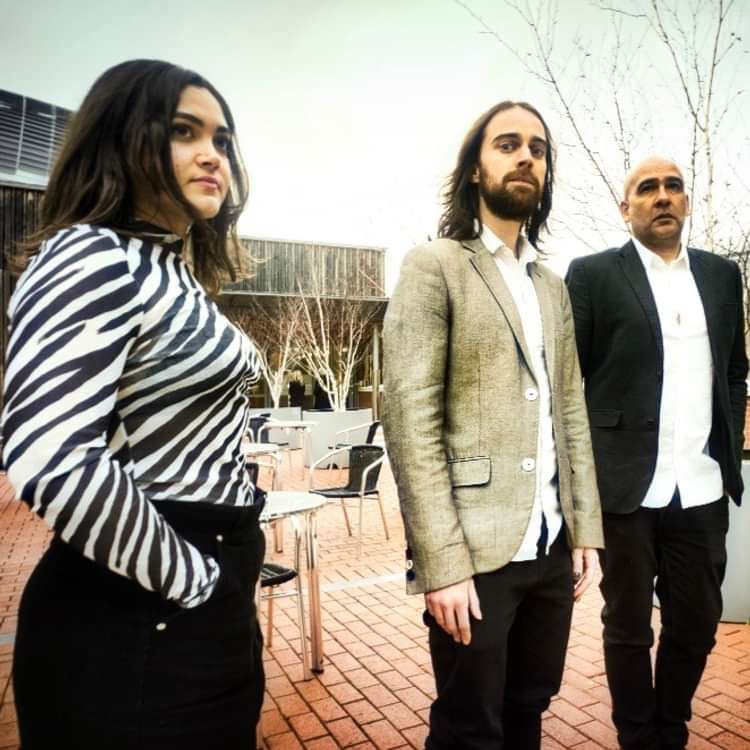 The Local London presents:
THE LITTLE UNSAID
The Little Unsaid + Josienne Clarke + Luke James Williams
£15
Entry Requirements: 18+
THE LITTLE UNSAID
Winners of the Steve Reid InNOVAtion Award for boundary-pushing new music creators, The Little Unsaid spent 2017 /2018 travelling the UK and Europe, leaving audiences emotionally rapt with a live show that's been described as "a thumping depth of passion, recalling the intensity and melancholic overtones of Nick Cave and Leonard Cohen."
Signed to Reveal Records (home of Lau, Eddi Reader, Kris Drever, Joan As Police Woman) the band issued a compilation 'Selected Works' to bring all the new listeners up to speed with their catalogue. The band have since been busy creating 'Atomise', their new studio album due for release in May. Led by Yorkshire-born songwriter and multi-instrumentalist John Elliott, The Little Unsaid have a rigorous work ethic and a genre-spanning approach to song-writing that embraces elements of electronica, folk, jazz and alt-rock. Their live shows are highly emotive unique experiences, a world class band not to be missed.
'Entrancing songwriting… deeply atmospheric' – Clash Magazine
'Extraordinary music. This is an amazing act' – Bob Harris,BBC Radio 2
ALBUM OF THE MONTH FolkRadioUK.com
Line Up
The Little Unsaid
Josienne Clarke
When Josienne Clarke signed to the illustrious independent music champions Rough Trade Records, its founder Geoff Travis told The Guardian that she writes, 'songs that rearrange your internal emotional landscape… reinventing the popular song structure'.
With a rare gift for poetic melancholy, Josienne's songs have also been described as 'extraordinary' (Mojo), 'gently exquisite' (The Observer) and 'full of depth' (The Telegraph). While the world music bible Songlines said, 'Clarke's dark, complex imagery in the lyrics pushes the songs into rich metaphorical territory, one of the heart and of self-enquiry'. American Songwriter magazine named Josienne one of the best songwriters of 2016.
Having been awed by a live performance at the BBC Radio 2 Folk Awards, 6 Music DJ Cerys Matthews arranged for Josienne to act and sing in The National Theatre's revival of Timberlake Wertenbaker's Our Country's Good. In addition to performing on the Olivier stage each night – in a role specially created for her – Josienne contributed two of her own songs to the play. In their review of the acclaimed production, The Financial Times said, 'Josienne Clarke sings like a haunted angel'. It marked the start of a continued relationship with the National Theatre which has included composing songs for a new adaptation of Hans Christian Anderson's The Snow Queen, with acclaimed young playwright Zoe Cooper.
With an elegant, nuanced and emotionally affecting singing style (Cerys Matthews described her as having a voice that can 'trickle back over centuries') Josienne has frequently been compared to the great Sandy Denny, but present too are elements of Nina Simone and Gillian Welch; all three are important influences on her work.
Expanding beyond the folk music for which she was first known, Josienne has partnered with rising star jazz pianist Kit Downes to release the Such A Sky EP. And her friendship with London-based Scottish singer songwriter Samantha Whates has bloomed into new group PicaPica, whose debut album will be released by Rough Trade. fRoots magazine has already described the band's sound as 'originally exciting'.
In the last two years, Josienne has supported the great Richard Thompson on a dream-come-true tour of the UK and opened for the legendary Robert Plant in Europe. The summer of 2018 saw her perform with guitarist Ben Walker at some of the UK's best-loved festivals, including Latitude, Larmer Tree and End Of The Road. She even found herself in demand as a writer and broadcaster, contributing to Standard Issue magazine and appearing on BBC Radio 3's The Verb to discuss her pet subject melancholy, alongside poet Simon Armitage.
With several new records and theatrical productions to look forward to in 2019, Josienne Clarke remains one of the most impressive, accomplished and downright heart-breaking singers, lyricists and composers we've got.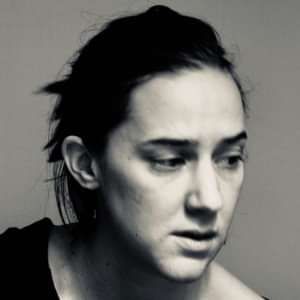 Luke James Williams
Cambridge based singer-songwriter Luke James Williams has just released his debut EP 'Drove'. The first single 'Rabbit Hole' has received airplay on BBC6 Music, Amazing Radio and BBC Introducing whilst other cuts from the EP have been featured and played by the likes of Folk Radio UK and Hype Machine. Luke has received rave reviews for his engaging live performances and has supported the likes of Stu Larsen, Mark Chadwick (Levellers) and award-winning folk duo Megson. Broadly categorised as alt.folk and drawing influences from the likes of Sufjan Stevens, PJ Harvey and Nick Drake, Williams paints pictures with words and sings them in his own distinctly British voice.
"Distinctive vocals and as innovative as ever, a great song!" - Tom Robinson, BBC6 Music
"A perfect slice of alt.folk pop" - Charlie Ashcroft - Amazing Radio
"Reminds me of Bon Iver, only with an English accent" - Louder Than War
"Gave me a shiver down my back, just like the first time I heard Nick Drake and The Lake Poets. Luke James Williams is the Real Deal" - The Rocking Magpie
"Really beautiful melodies and instrumentations which bring you back to listen time and time again" - Angry Baby Blog